Japanese living rooms, along with the Nordic living rooms, are two inspirations of the minimalist living room now on fire all around the world. They seem to represent the needs of the contemporary people of their minimalist living modes.
Japanese architecture boast its simple and elegant structure. Even more, it also offer you the indescribable Eastern peaceful atmosphere that might lack in Western architecture, the atmosphere which the modern people often find suitable to sooth their minds.
The introduction of Japanese architecture into the West began in the early 20 century, when Japan opened herself to the outer worlds for the first time. Its cool architecture designs began to influence the western architects including the famous Frank Lloyd Wright with his Prairie style homes.
Now Japanese style homes, including the living rooms, have become one best option if you want to have a living room with a tinge of Eastern peace. If you want to have an awesome Japanese living room, we picked you here some 25+ of the coolest.
1. Simple Traditional-Modern Japanese Living Room Furniture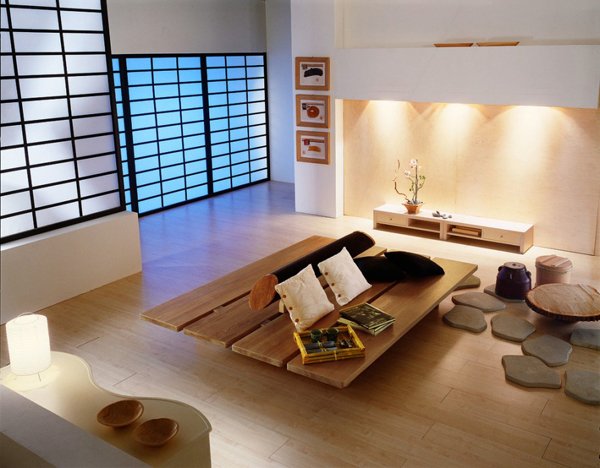 You probably want the real feels of traditional Japanese living space, but you also want it in modern tones. If so, this one is worth considering.
The traditional Japanese houses knows no chairs in their interior, including the living areas. The occupants or guests then sit cross-legged on the mats.
Here, in this example, you find again the traditional living space complete with its floor-hugging furniture.
Along with the traditional touches, you also find modern look, like the table's minimalist designs and its seating pads.
2. Living Room with Bonsai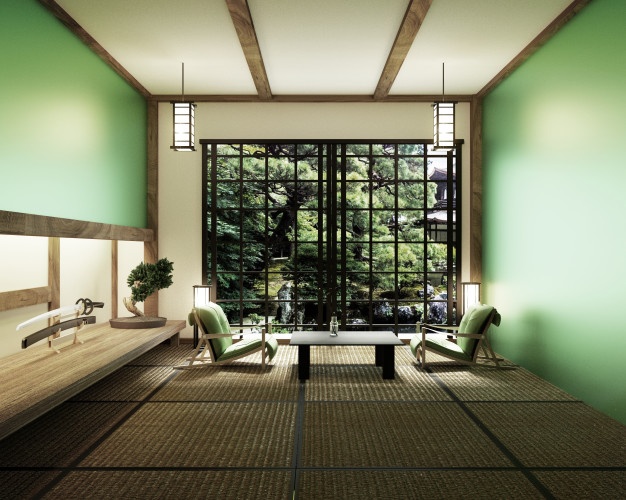 When you think about Japanese culture, the one thing that first to pop-up in your mind probably is bonsai. Yes, the famous art of trees miniaturization is one of its best known icons.
Bonsai gives natural elements which are always in Japanese home designs. It gives you one of opportunities to become one with the nature in elegant Japanese ways.
As an example, this set of living room furniture, Japanese styled, looks well-balanced with the presence of bonsai tree at its corner -just one piece of it makes all the differences.
3. Traditional Living Room in Japanese Style? Don't Forget with the Tatami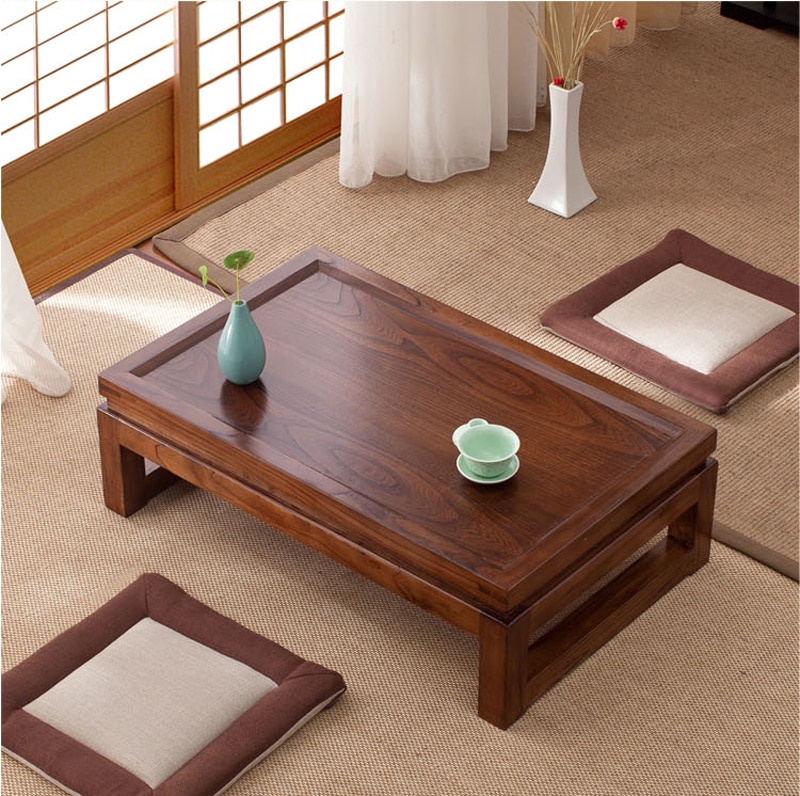 Tatami, just like the bonsai trees, is almost inseparable part of any traditional Japanese home. Though now not all Japanese home has tatami in it, you should consider this feature if you want to have an authentic living room in Japanese style.
Once, tatami was only staple of the japan elites. Then, around 17 centuries, it spread over Japan and the commoners can enjoy it as well.
Traditionally, tatami is made of woven of processed rice straws. But now, for your Japanese style living room, you can have the more modern tatami with modern and durable materials.
4. Contemporary Living Room in Japanese Style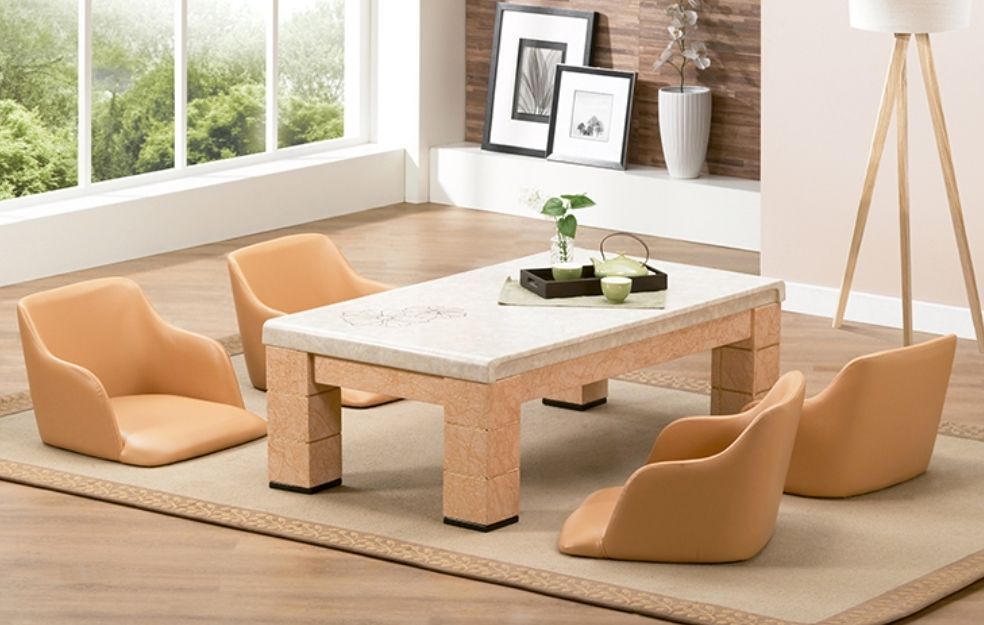 This time you meet again with East-West design approaches for a living room. You can see here that there are several iconic design ideas involved here.
For the main seating area, you find the modernized Japanese living room with its legless chairs and minimalist table. A small tatami spread under them to complete the Japanese atmosphere.
As for the surrounding living room area, you see the eclectic contemporary styles, with its 50s lamp stand and contemporary decor. Overall, it reminds you to now popular Nordic style living room area.
5. Modern Industrial Japanese Style Living Room Area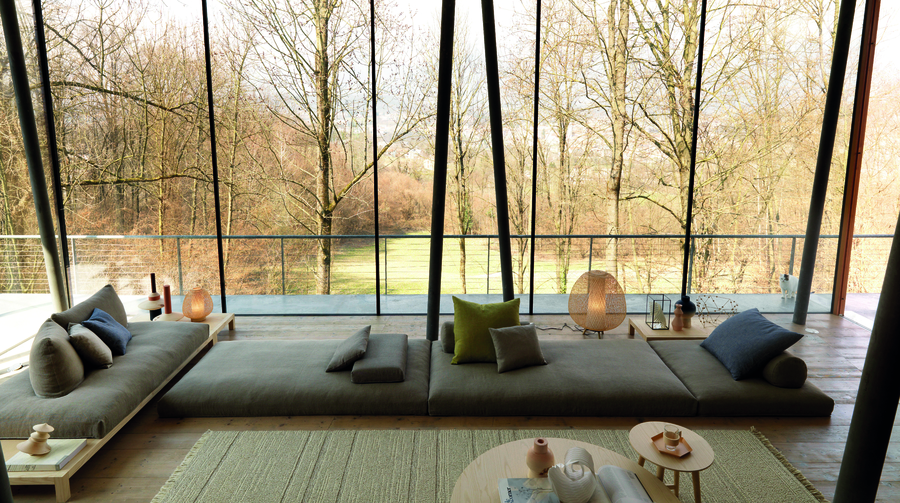 One of the most seek-after element of a living room in Japanese style is its Zen character. A Zen style strives after elegance for using essential elements, minimalist elements.
From the characters, the Zen style also draws simple beauty which also inspire calming atmosphere. In modern design contexts, you can achieve these flairs as well.
That is by implementing the minimalist designs and arranging the furniture so that it invokes meditative atmosphere, just like this industrial Japanese style living room.
6. Japanese Style Living Room Decor? Try this Tea Table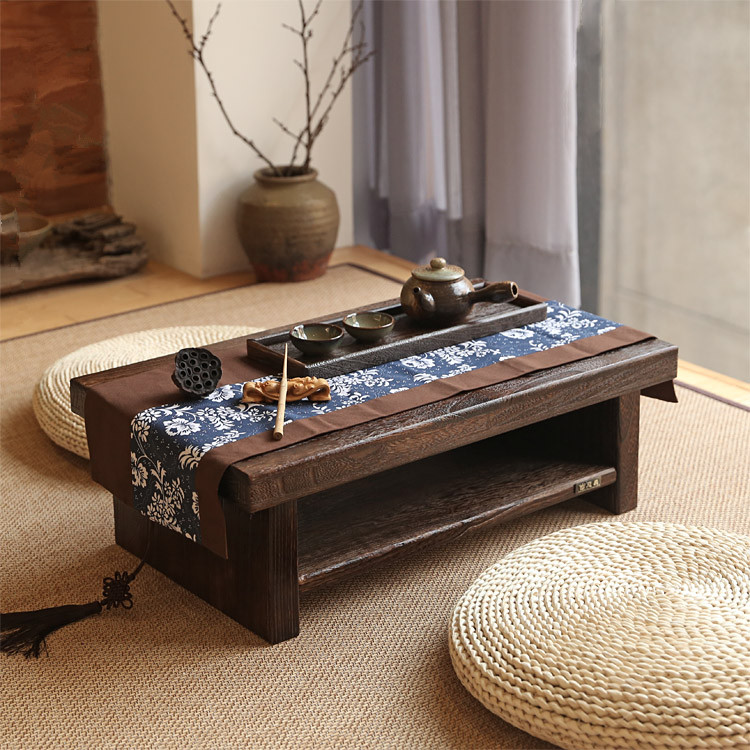 If you want to have decor in any ordinary terms from a Japanese living room area, then maybe you cannot find any –Because, more often than not, it lacks of decor.
Japanese homes, including the living room area, are designed only for the basic needs, hence they often seen with no decor or any other frills at all.
But, just like the now popular the Scandinavian style, you still can find beauty from any of functional items in the room. For example, you can make a tea table and its tea ceremony utensils as a kind of practical living room decor, just like this picture.
7. A Japanese Living Room Design with Tropical Touches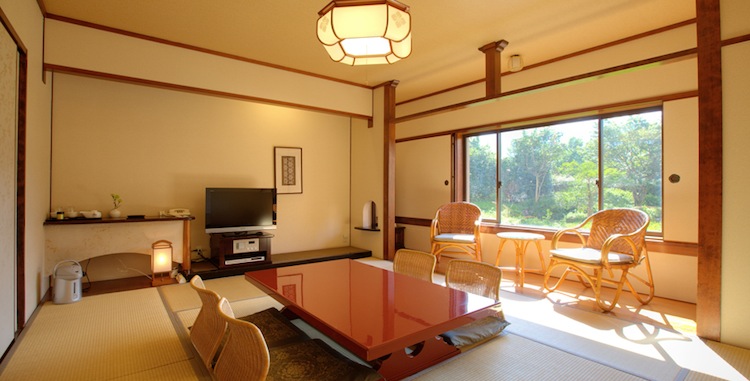 Previously, you've meet the fusions of Japanese style living room with other styles, like contemporary, industrial, or even Nordic styles.
Now you meet a traditional Japanese living area blends nicely with tropical style living room. The whole scheme of the design is to inject the warm atmosphere into the Japanese room.
For the reason, you can see the tropical rattan reading chairs by the large picture windows. They inspire the warm nature of the tropical South.
8. A Bamboo Table for an Awesome Japanese Style Living Room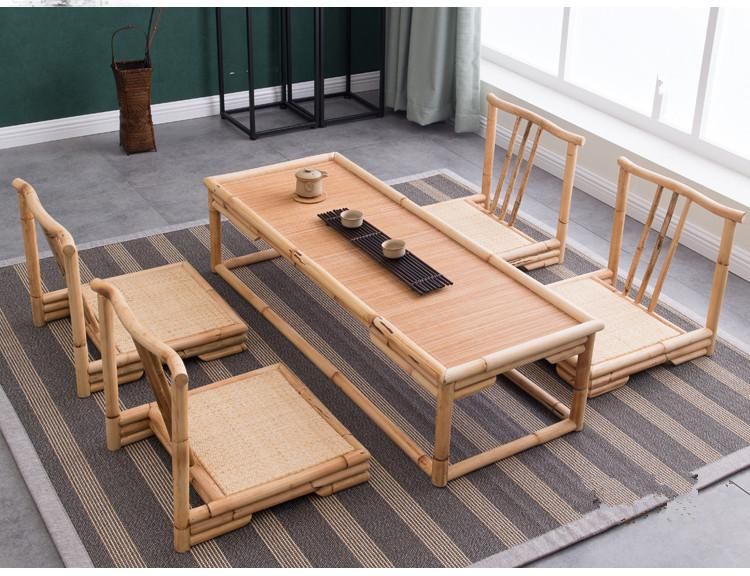 Talk about Japanese home styles you can always tell that they're full of natural elements. You may easily find that woods are the most ubiquitous, then you find papers wall, and the straw mats.
Along with it, there's also element of natural light and open layout interior. The characters also apply for interior designs.
In this example, you find a bamboo table that suits well with this Japanese style living room. It gives characters and warm air to the instead cold living room here.
9. Homey Living Room with Japanese Style Vibes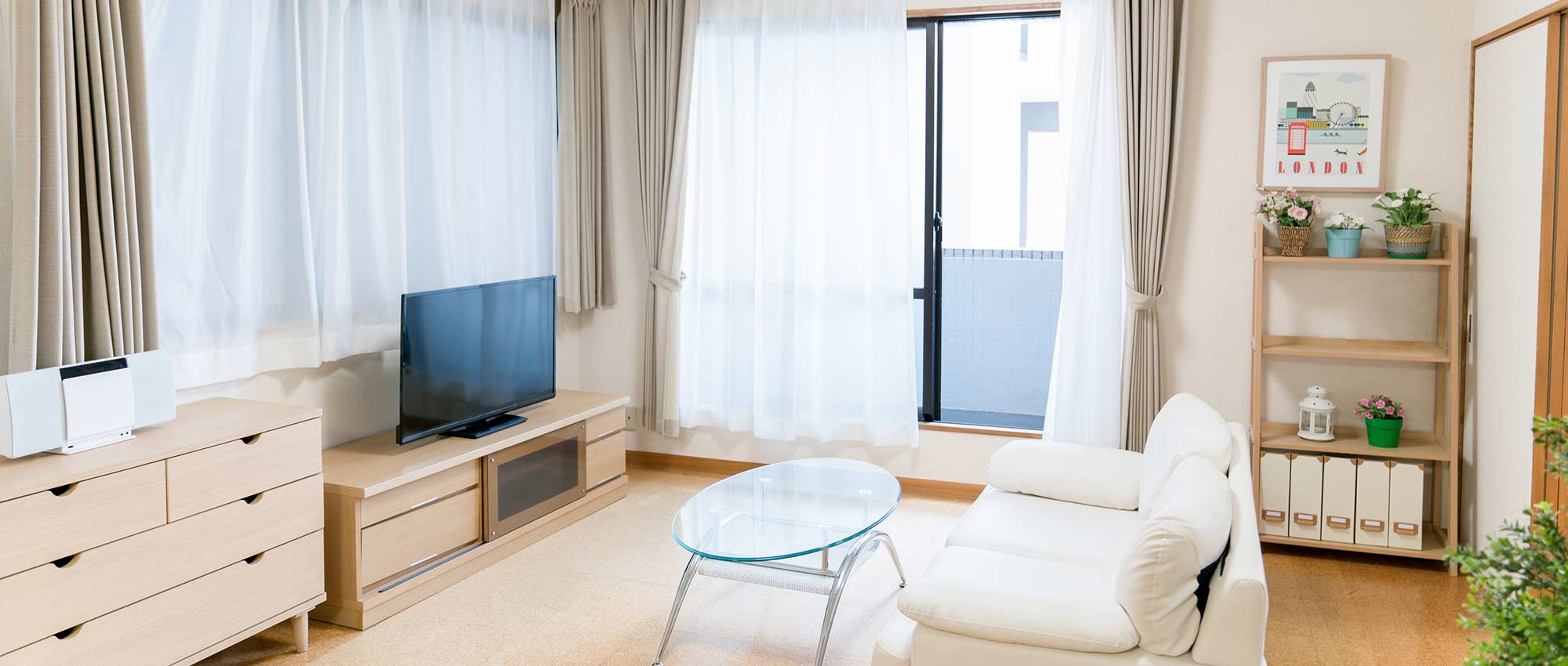 Along the lists, you've often found J-style/Japanese style living room with floor-hugging furniture. In fact, you can have a regular living room but still have the Japanese living room's vibes.
You do it by applying the basic Japanese style creed, the clutter-free minimalist designs schemes. Furthermore, you also need to go natural by using organic materials.
This particular apartment living room is a good example if you need some inspiration. By seeing the room layout and furniture's materials and style, you can feel the strong J-style vibes in this modern living room.
10. A Reading Chair as Modern J-style Living Room Furniture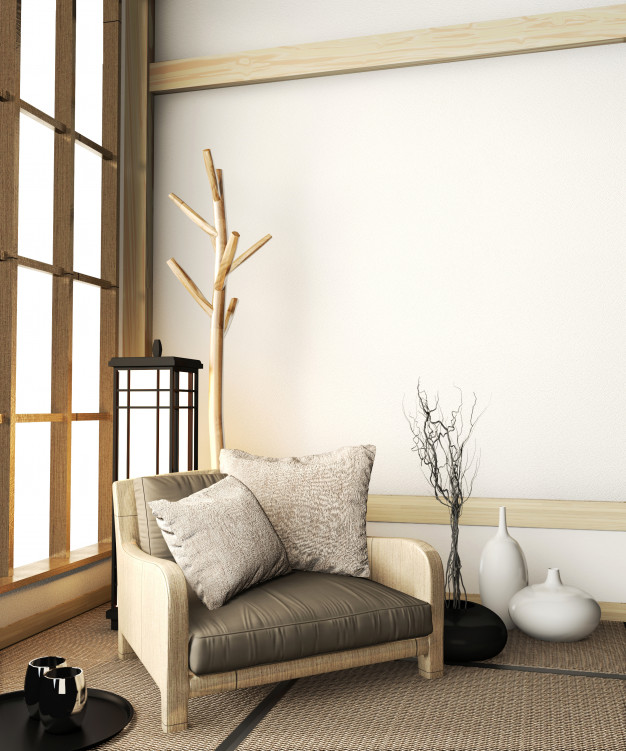 In term of living room furniture, a living room in Japanese home probably won't have as much furniture as in a Western living room.
But, if you want to blend both styles, it's ok to put a Western furniture into a J-style living room to get the more contemporary look.
In this case, you put a piece of low reading chair on a corner of Japanese-styled living room, flanked by a shoji (sliding wood-paper partition) and a bare wall. It's cute and elegant at once.
11. Fresh and Modern Living Room in Japanese Style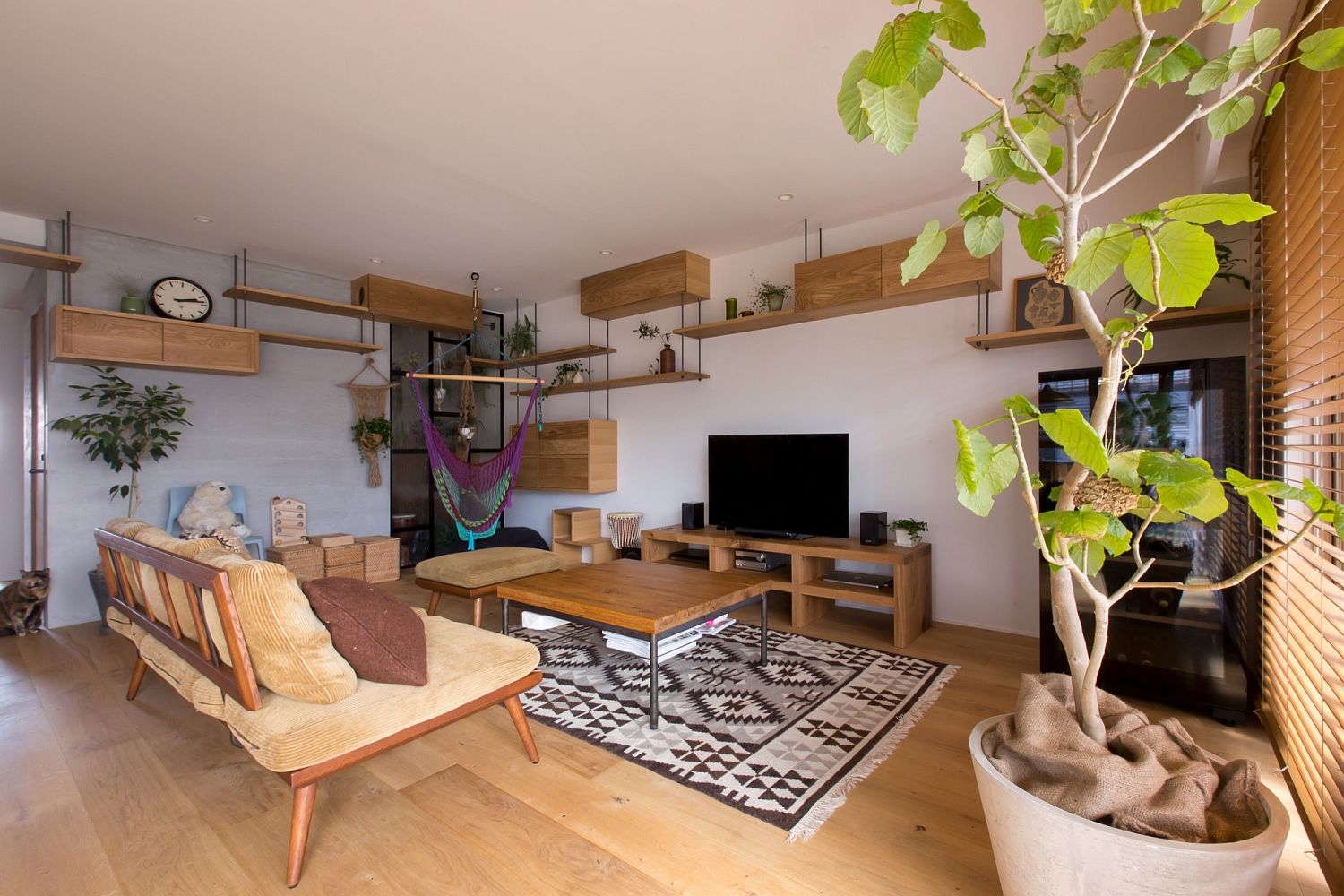 When you see the simplistic and open layout designs of the prairie houses or the classic American Craftsman houses, you might wonder on its similarity with the Japanese styles.
The main reason of the similarities is that the proponent, like architect Frank Lloyd Wright, got some of inspiring features from the Japanese house designs.
Some of the designs survived, while the other evolved into a contemporary J-style living room like this set of example: a neat wood-dominated minimalist fresh and modern living room.
12. The Timeless Traditional Japanese Living Room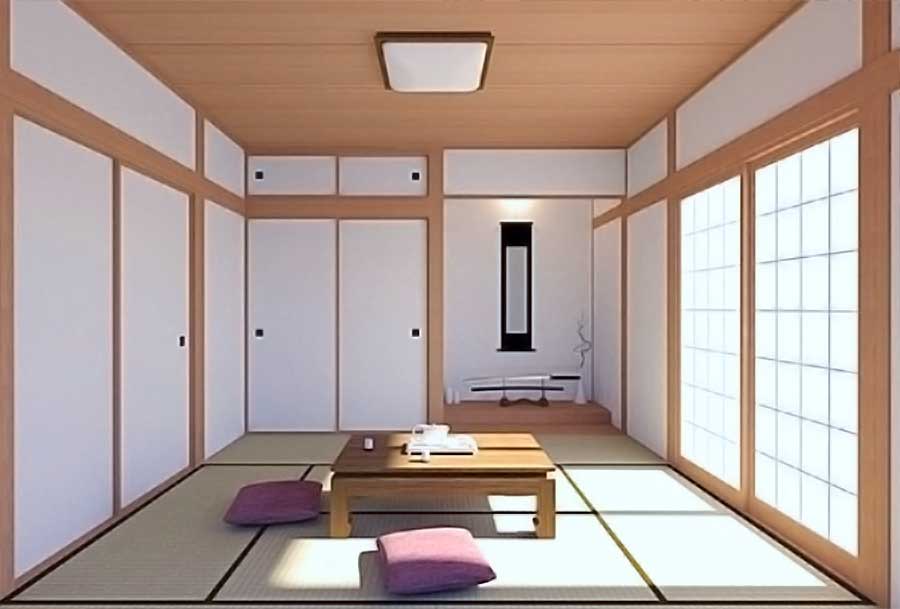 So far we've talked about modern, contemporary, or fusion J-style living rooms. Now it's time to dig down to the basic, the traditional living room in Japanese style ((和室, washitsu).
Once, only the elite or wealthy have washitu. They used them as study room and only later being used as living rooms.
Every washitu has its basic features, such as tatami/the mat), fusuma/the sliding doors, shoji/opaque sliding door, ranma/transom, tenjo/ceiling, and tokonama/alcove.
13. Cozy Apartment Living Room in Japanese Style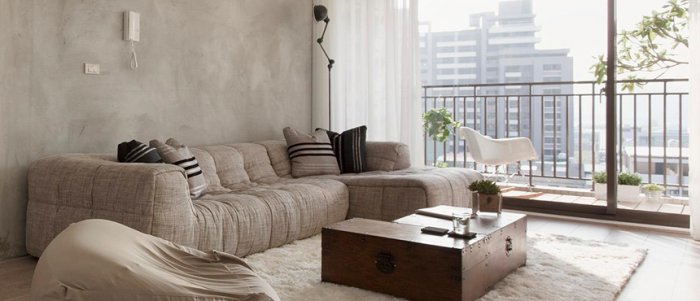 Not only gives you the peaceful atmosphere, a Japanese seating area also offers cozy and snug living room if you combine it with the right modern materials and furniture.
Being minimalist and only offers you the most basic, a J-style living room also works well for small apartment, just like the following idea.
A plush low couch makes the center of interest of the minimalist room, coupled with a bean bag and rustic coffee tables. They make this living room cozy and snug.
14. A Modern-Traditional Blend Living Room, Japanese Style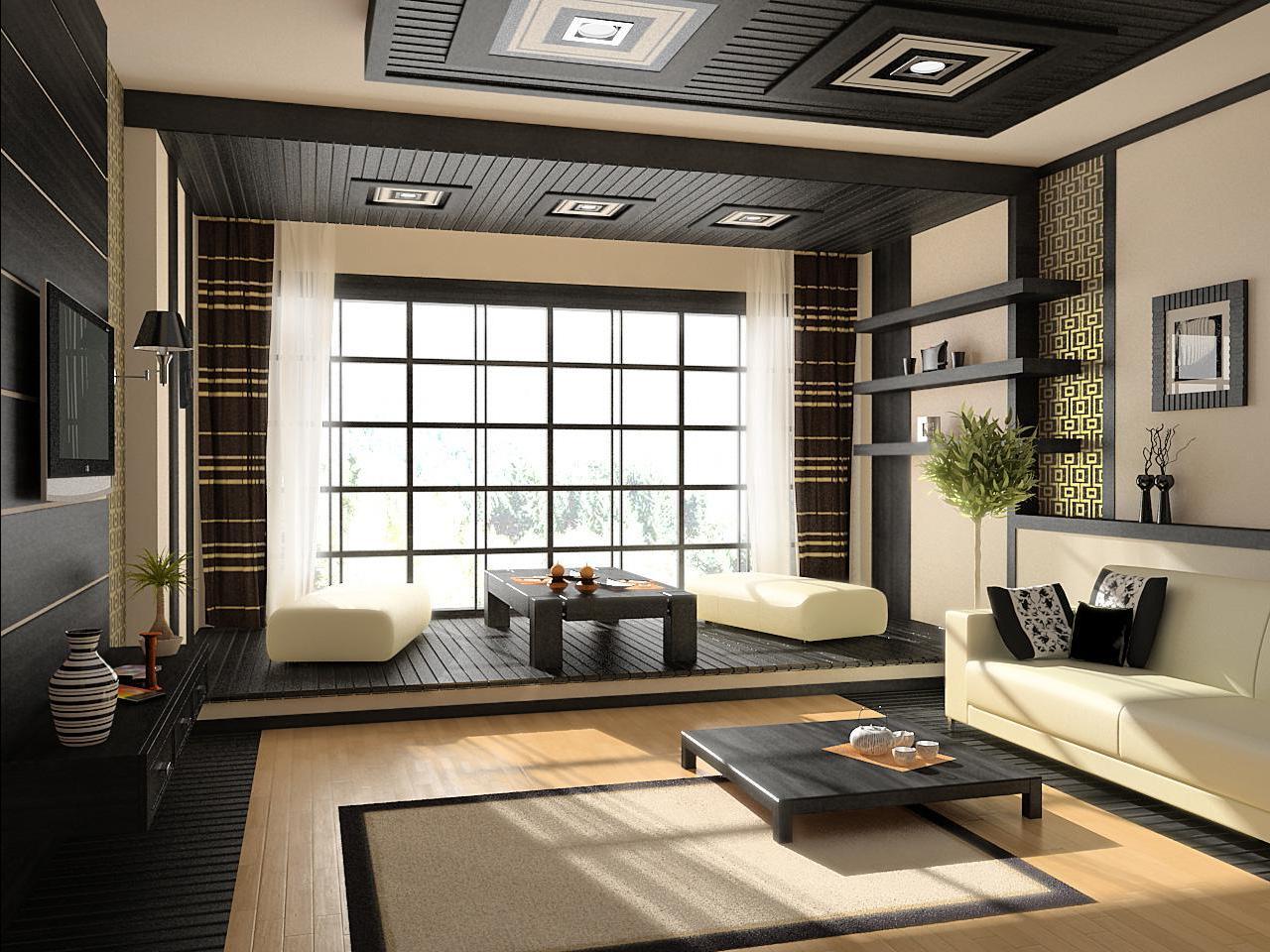 Along the time, the Japanese home interior styles are not only confined to the traditional one. They also absorbs (or be absorbed) other interior designs.
In this case, you find a fusion between the traditional Japanese living areas with the Western modern living room style. As you can see here, there're two living room areas.
You may choose the traditional seating area, where you can sit cross-legged Orient ways, or you may put your behind comfortably on the couch just like in your regular Western living room.
15. Japanese Lampions as Living room's Decoration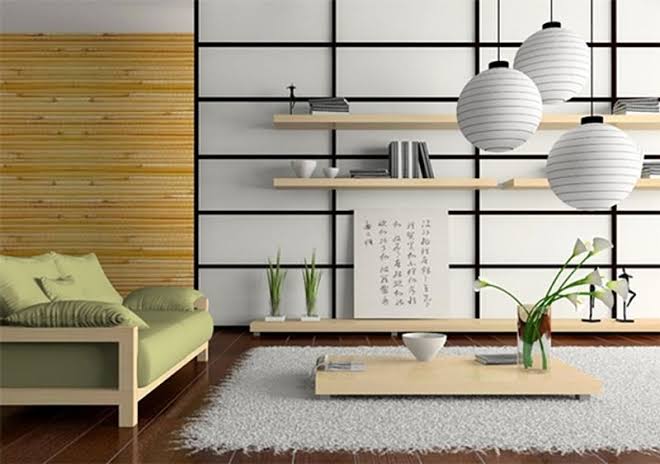 When it comes to decor, you find only a handful of items which could be considered as decor. All of the items mostly are functional items.
Previously, you met bonsai trees as living room decoration. In other time you might find statues as simple decoration.
Now you meet this lampion as living room decor. Japanese lampions, traditionally made of bamboos and papers, are elegant and functional decor you can get for a J-style living room.
16. Living Room in Japanese Room for Small Space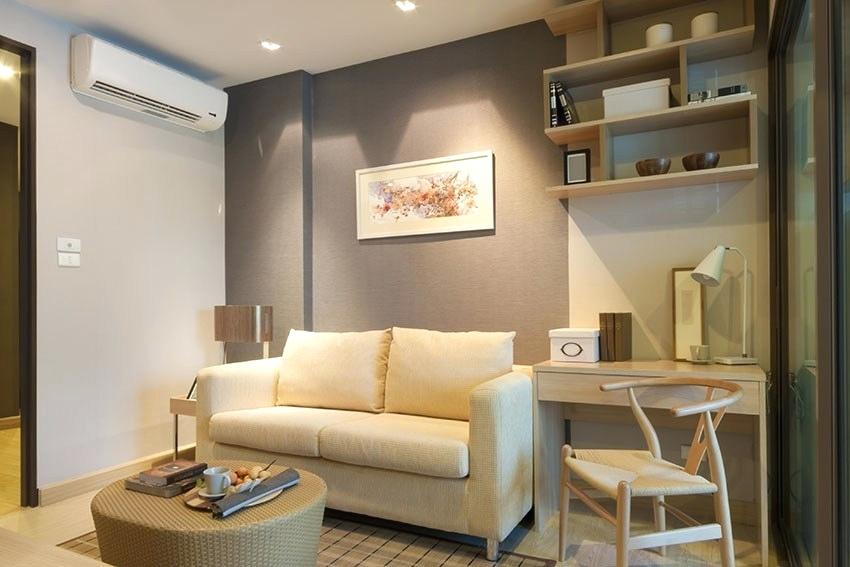 Urban living often limits living spaces, mainly for the regular urban people. For the reason, they try to get the most of their living space by making the right room arrangements.
Then come the minimalist designs like of the Nordic/Scandinavian styles or, of course, the Japanese styles. And here's one of the modern small Japanese living room example.
As you see here, all the furniture are set down to the most basic, with right sizes and neutral choice of colors. The result is a small living room with spacious atmosphere in it.
17. Warm Wood-Dominated Living Room in Japanese Style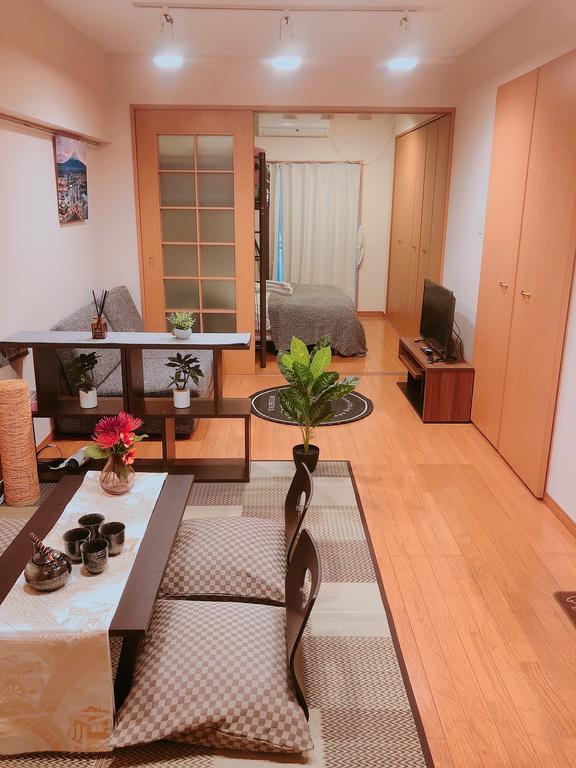 If you still in search of the right space-saving living room, we offer another one for you. This time it'll be suitable for a one-room apartment or small house.
In this example, you double living rooms with one living room in Western style, while the other in Japanese styles, complete with its short table and legless chairs.
For the more casual time with friends, you might want to use the Japanese style living room with its roomier space. Meanwhile, for your me-time, the couched living room will be the best.
18. Colorful Modern Living Room in Japanese Look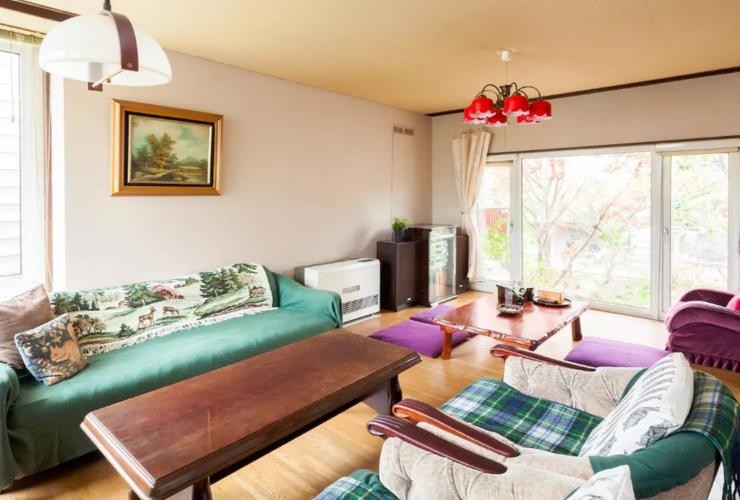 Concerning the living room colors, so far you only meet living room in neutral or natural colors. It doesn't mean that you cannot have other colors than those colors.
Just like this picture, you also can play with the couches colors the more vibrant choices of color pallets.
To complement the already fresh look of the living room, add the final touches by adding a point of interest. This time it's in the form of bright red classic lamp fixtures.
19. Still Undecided in Picking the Right J-style Living Room Furniture? Here's the List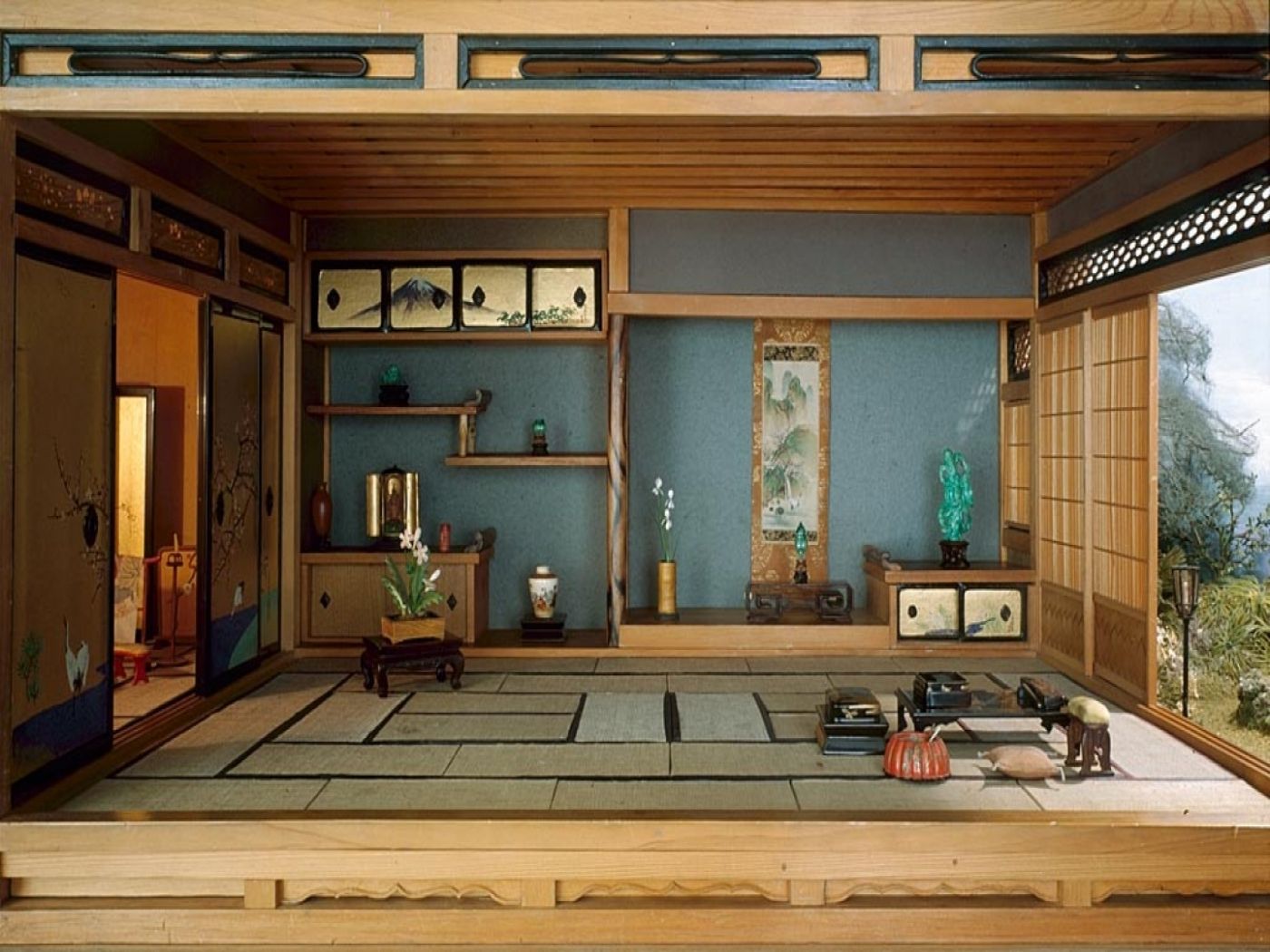 If you still cannot decide which furniture to take for the new living room, here we have listed some of the most common furniture featured in a J-style living room.
Along with tatami, there's a futon. It's a kind of foldable mattress for sleeping which you could fold and stash during the day.
You also can have zabuton, the seating cushion. A low table is an also iconic furniture. Then you can find the right have byoubu or foldable room partition.
20. A Neat Japanese-Western Fusion Living Room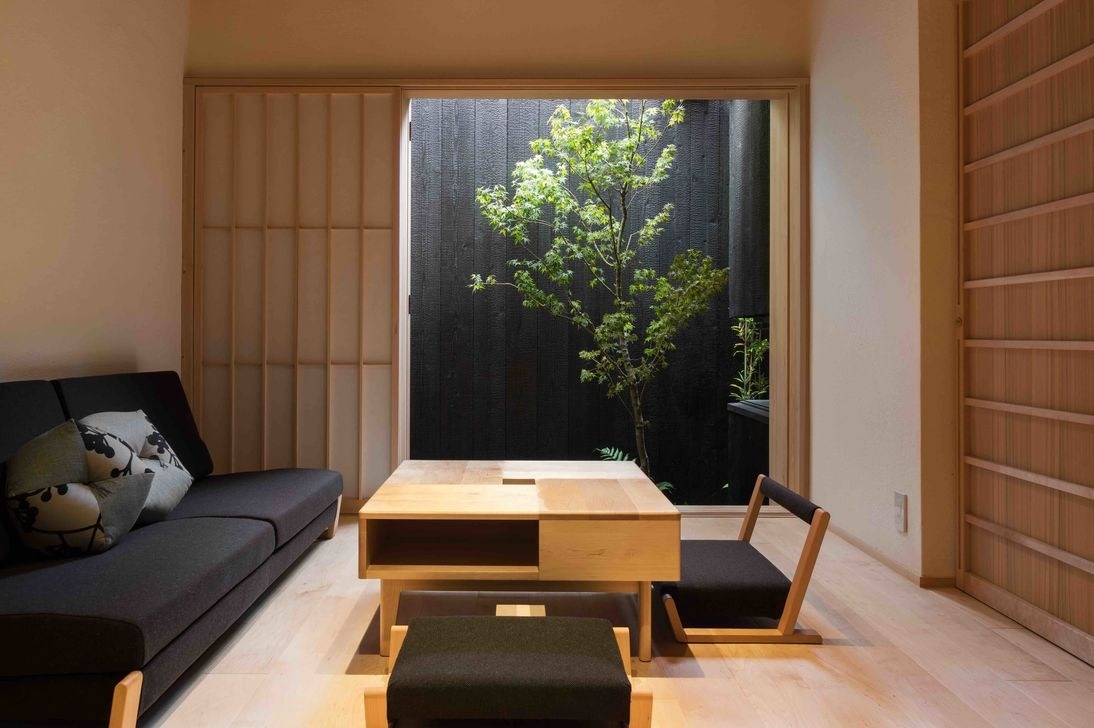 You've met combination of Western and Japanese designs along this list. But all of them are kept separated, with each on its own style next to each other.
But now we offer you the real blend of both styles, where you can find them mix each other in charming ways.
You find here a neat modern couch faces a modern table surrounded by a set of Japanese legless chairs. All are in a peaceful Japanese style room.
21. All-Wood Living Room with Japanese Touches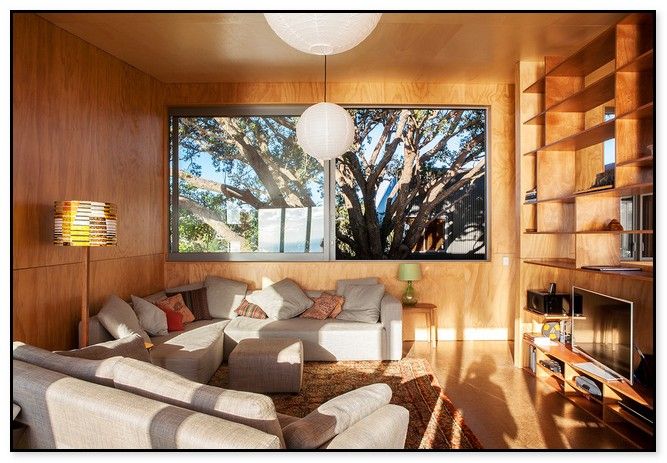 A traditional Japanese homes are mainly made of woods and other materials, such as clay, papers, and rice straws. The structures joined with ropes, not nails, and revisited/refreshed every 2 decades or so.
Along the time and Western influences, the Japanese homes also changed –both on the design or materials. Modern and the more affordable materials are also in use.
In this Japanese living room, you can see the extensive use of modern materials (plywood), shelving designs, in the window styles, and completed with paper lampions.
22. Japanese's Warm and Inviting Small Living Room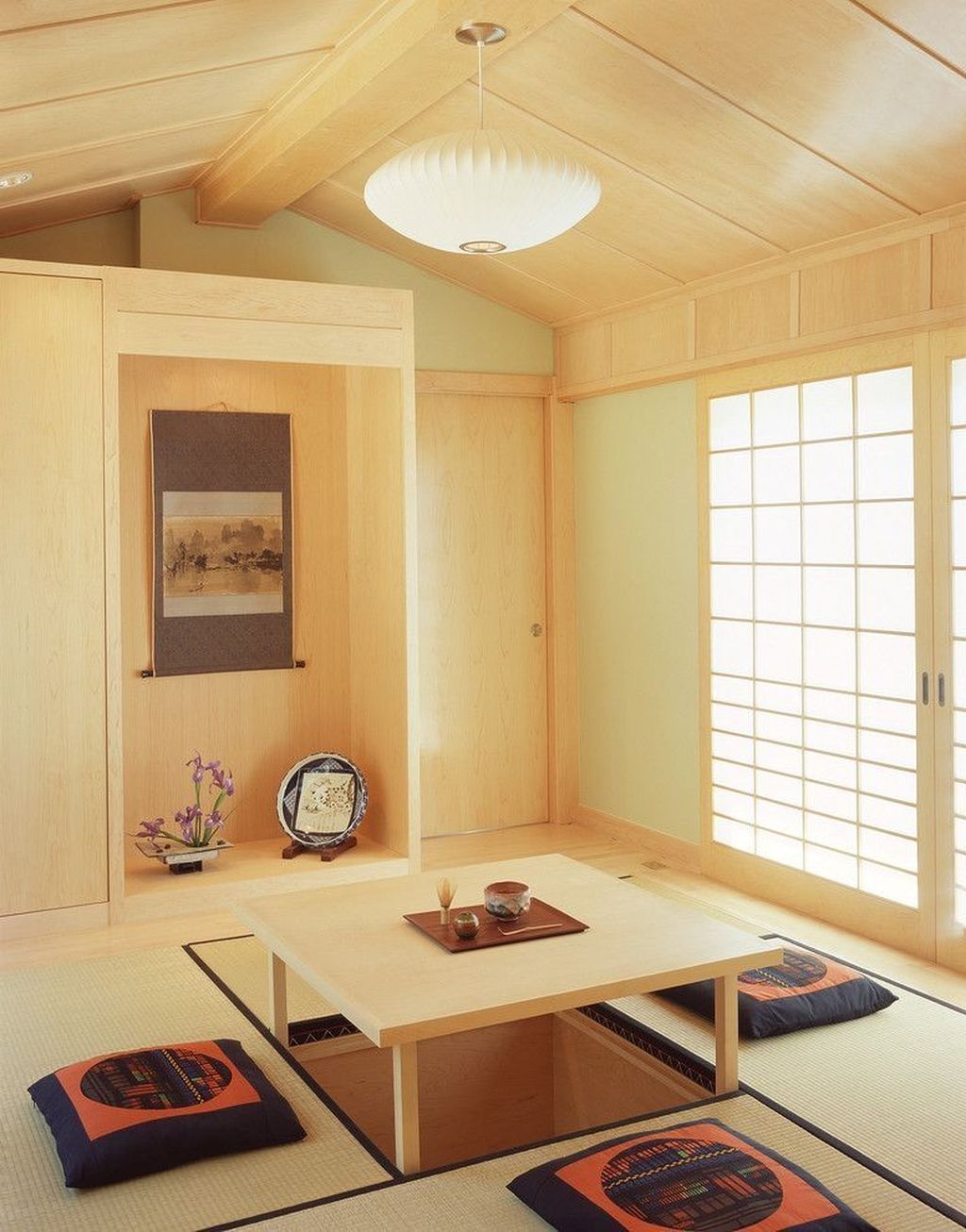 One of the coolest parts of a J-style living room is its efficient and clutter-free layout. The other being its capacities to gives you the satisfying inner peace you feel in it.
Whether big or small living room like this living room idea, the sensation is always the same. And in this case, the naked wood finishes also give you the inviting and warm feelings.
Though small, the living room looks spacious, thanks to the open layout. It also offers you hidden cache under the table, where you can store seat cushions when unused.
23. A Small Living Area in a Bedroom, Japanese Look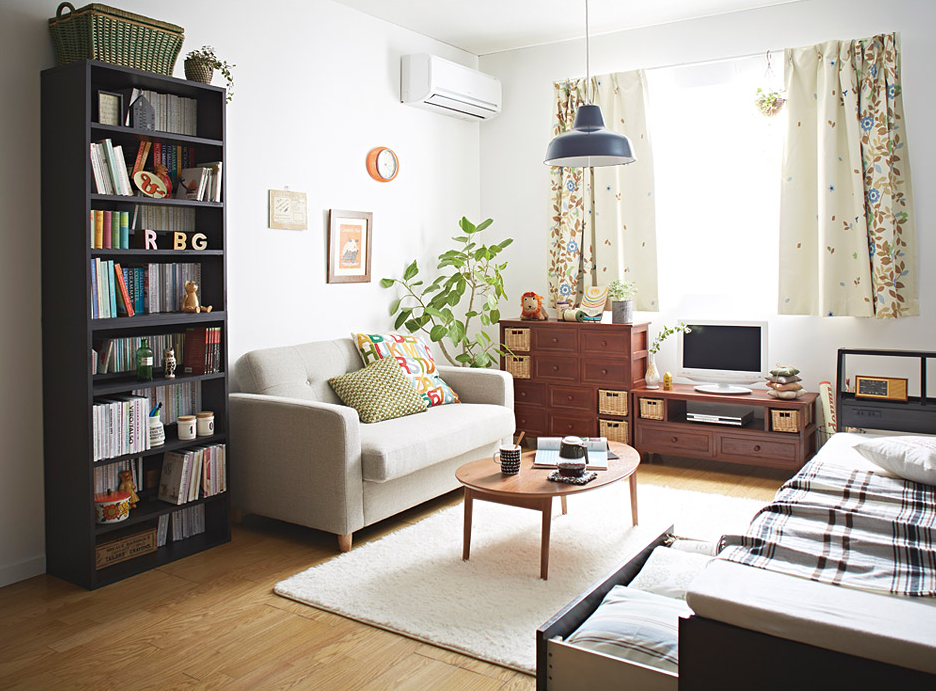 As the land price or house price often unreachable for regular Japanese, they often live in small rooms. Though so, with the Zen philosophy, they still can breathe easily in their rooms.
The philosophy, emphasizes on simplicity and harmony of things, is applied into minimalist but beautiful room layouts.
This modern small room living area is one of the example. It's neat and cozy, even complement the bedroom. The Japanese style cabinet (and the wall AC) spice up the Japanese look.
24. Brush Paintings for Japanese Living Room's Wall Decor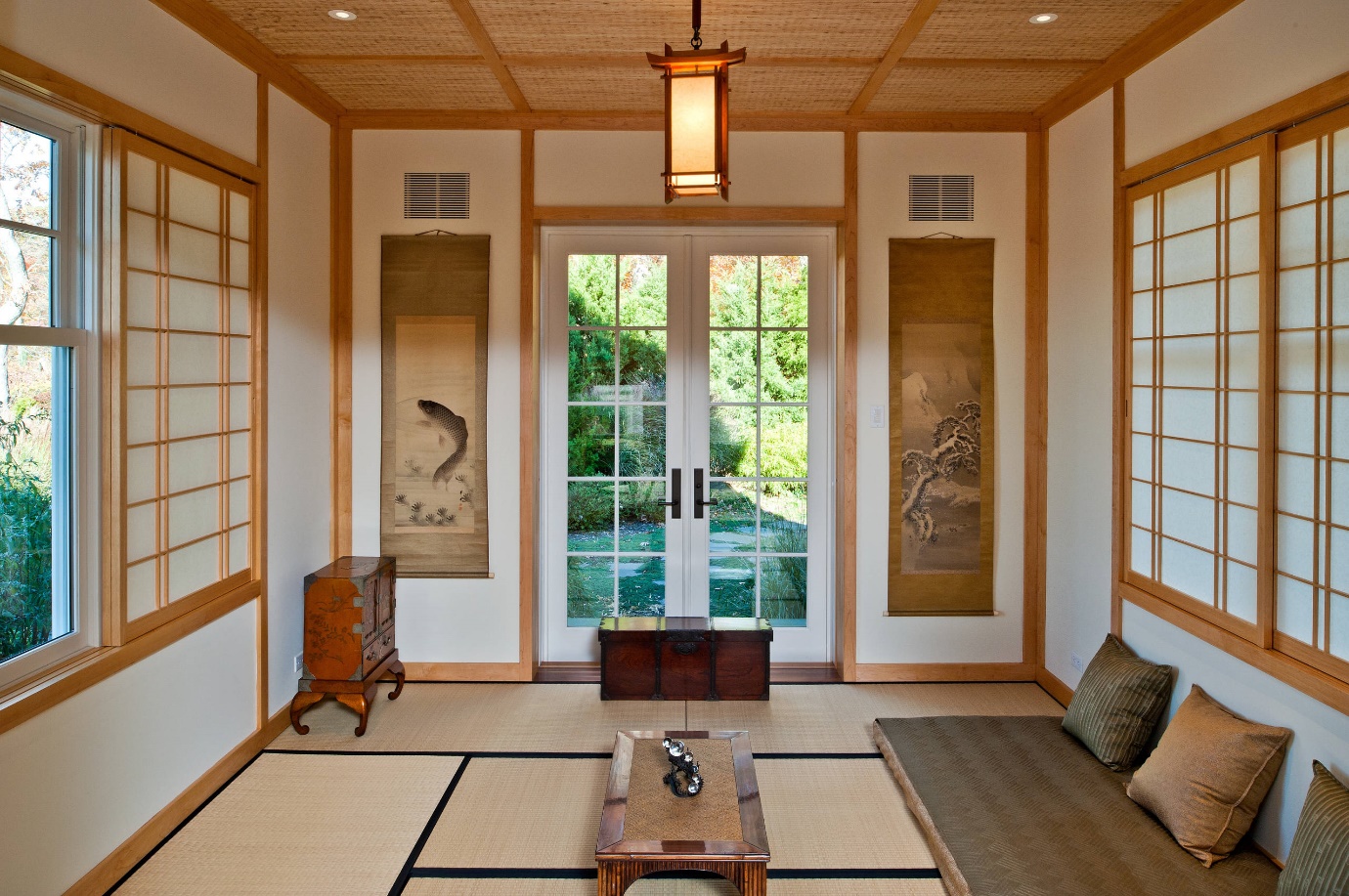 Ever heard about Sumi-e? If you find an artistic ink painting in a Japanese home, it's most probably a sumi-e, a brush painting.
This art of painting comes in black and white, with the white color represents this universe; while the black colors is all the things in it.
It also represent Zen philosophy which always strives toward simplistic elegance. Hang one or two in your living room, let it shines with peace and harmony.
25. A Japanese Industrial Living Room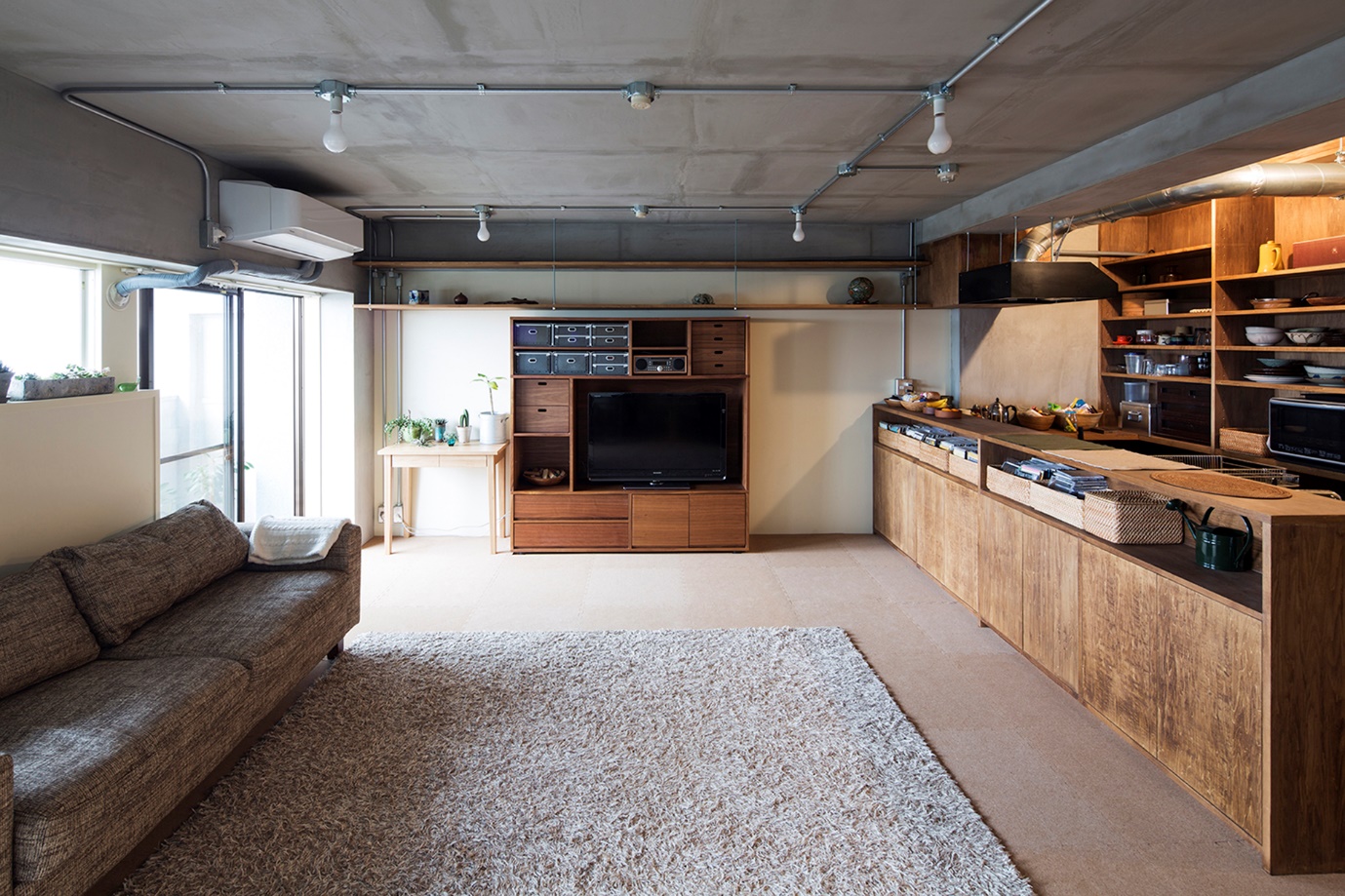 The industrial styles has similar characters with Japanese minimalism. The one that lack from the industrial styles probably is the elegance you often see in a Japanese home.
But, if you still prefer the industrial design (and yet you still want to keep the J-style), you can balance the raw characters of the style with Japanese home interior features.
In this occasion, the naked concrete structures are balanced by the wood work desk and shelves. Facing them is a plush couch and carpet to even warm the room.
26. Contemporary Table for J-look Living Room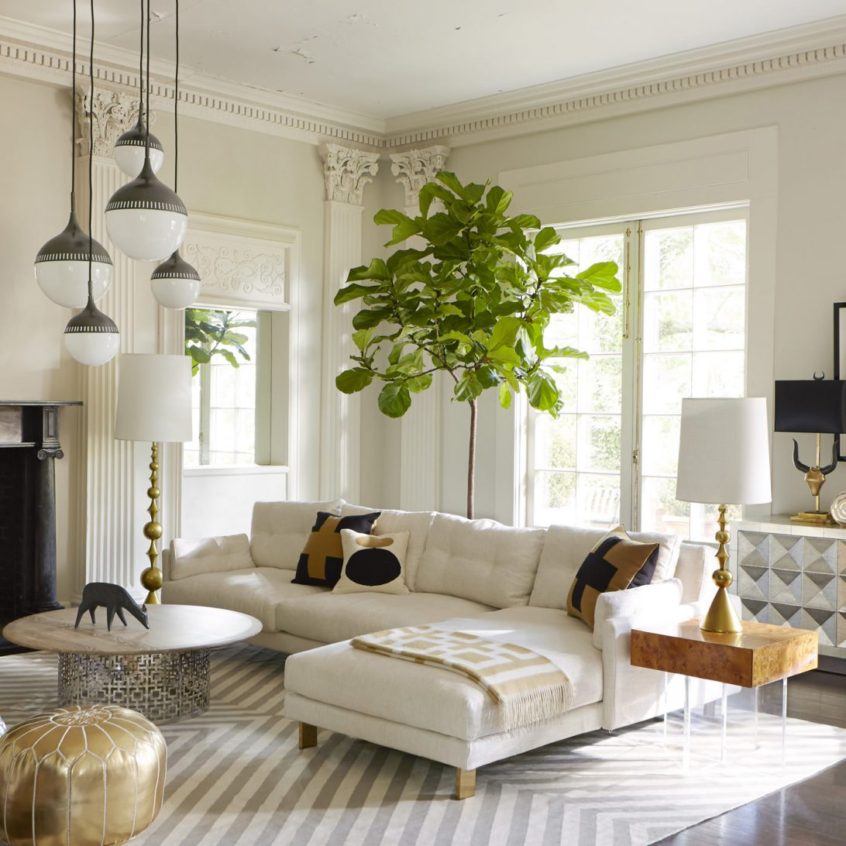 In a traditional J-style living room, the most prominent feature or furniture probably its table. The table practically is the one to standout in the room, with no other competitors to draw your attention.
The traditional tables are usually of boxy short tables, most of them are of minimalist styles –while some with carvings.
The contemporary J-style living room over the more flexible options, where you can pick any other low tables than the boxy one.
27. Rustic Modern Japanese Living Room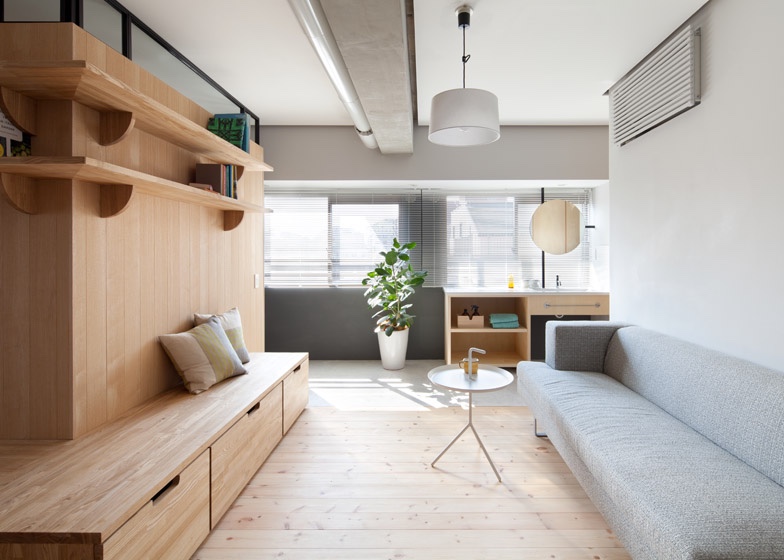 You can even enjoy the rustic charm of a country house without having to leave your apartment. All you need to do is finding the right materials to evoke the feelings.
If you want to find materials for the purpose, try woods. So far there's no other materials which can beat woods in giving rustic look.
A combination of wood materials and modern wall structures make this apartment looks rustic and fresh at the same time.
Read More: 30 Outstanding Corner Shelves Ideas for Your House Corners
That's your list of Japanese living room ideas. We've picked you some of the most gorgeous, from the right furniture, decor, up to me most updated modern living room design.
We do hope you enjoy all the lovely inspiration here. Lastly, enjoy this little article and have a nice day.